New Nursery Starters 2021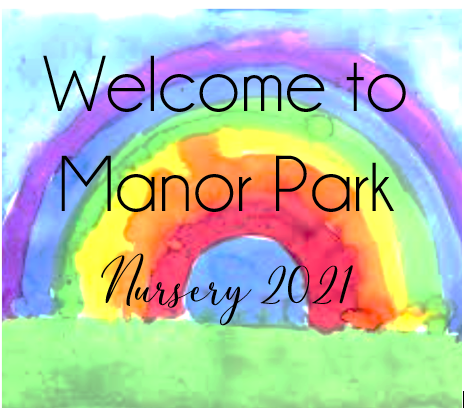 A big welcome to Manor Park Nursery. We are delighted that you have chosen our nursery and are very much looking forward to getting to know our new children and families.
Settling your child into school is incredibly important to us, to support this process we have put together some resources for you to share with your child.
Have a look at our wonderful Nursery
Get to know our staff
Please click on the videos to get to know your child's new play workers and Nursery nurses.
Get to know our school
Further information regarding school uniform, school timings and term dates can be found on our website. We also advise you to watch our school video together, which will give you an insight into our school.
Supporting Your Child before they start in September
The Department of Education (DfE)'s Hungry Little Minds campaign features tips and practical activities that you can do at home with children to support their early learning.
https://hungrylittleminds.campaign.gov.uk/