Online Safety
Technology in the 21st Century is seen as an essential resource to support learning and teaching, as well as playing an important role in the everyday lives of children, young people and adults. Schools need to build in the use of these technologies in order to arm our young people with the skills to access life-long learning and employment.
Being online is an integral part of children and young people's lives. Social media, online games, websites and apps can be accessed through mobile phones, computers, laptops and tablets – all of which form a part of children and young people's online world. The internet and online technology provides new opportunities for young people's learning and growth, but it can also expose them to new types of risks.
Online safety forms a fundamental part of Manor Park's safeguarding and child protection measures. Our whole school approach to online safety helps ensure staff, governors, volunteers and parents teach children about online safety. Children are taught online safety regularly, through our PSHE curriculum, which is fed into and reinforced through the wider curriculum. We foster an open environment in which children are encouraged to ask questions and participate in an ongoing conversation about the benefits and dangers of the online world.
Manor Park has a dedicated online safety team and our network of computers and mobile devices is protected by several measures to ensure that your child has a safe environment in which they can learn. Children are taught skills in their computing lessons that promote data security and online safety awareness. We focus on making children aware of who they can talk to and how they can deal with cyberbullying as part of their daily life.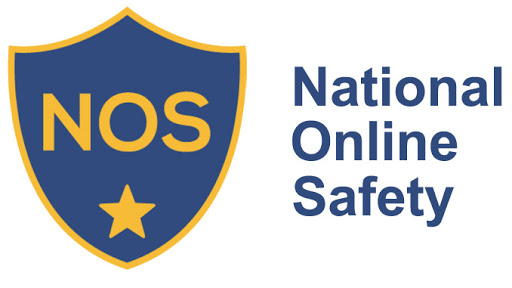 Manor Park has successfully completed a comprehensive online safety training programme demonstrating its commitment to keeping children and young people safe online. We have received a National Online Safety Certified School Accreditation for our whole school community approach to protecting children in the online world.
National Online Safety is a multi-award winning digital training provider with extensive resources in online safety, developed in line with the Department of Education's statutory requirements. Its CPD accredited courses and educational resources support UK schools in educating the whole school community in online safety– including all school staff, senior leaders, teachers, governors and parents – on how to make the internet a safer place for children. Workshops and webinars are offered to provide up-to-date information about evolving online safety issues as they emerge.
James Southworth, co-founder at National Online Safety, said: "Congratulations to everyone at Manor Park Primary School on becoming a National Online Safety Certified School. By completing our training programme, the school has shown its strong commitment to implementing an effective whole school approach to online safety."
"It can be increasingly difficult for schools and parents to stay ahead of online threats and ensure both children and staff are safeguarded from potentially harmful and inappropriate online material. We arm schools with the knowledge they need to understand online dangers and how best to react to any problems."
---