Phonics and early reading (Read Write Inc)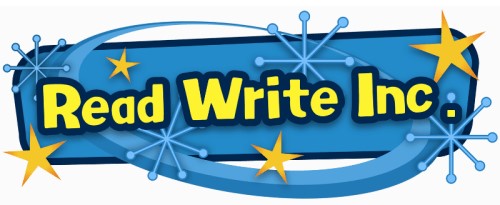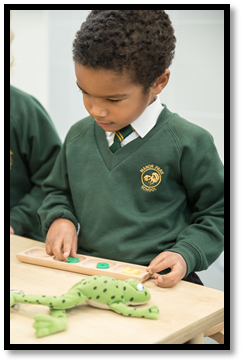 The Government strongly recommend the use of synthetic phonics when teaching early literacy skills to children. Synthetic phonics is simply the ability to convert a letter or letter group into sounds that are then blended together into a word.
At Manor Park Primary School, we use the Read Write Inc (RWI) programme to get children off to a flying start with their reading. RWI is a method of learning based upon letter sounds and phonics, and we use it to aid children in their reading and spelling.
Children in Reception, Year 1 and Year 2 have a daily phonics speed sounds lesson, followed by a reading lesson, using a RWInc storybook, which is closely matched to phonic ability. Children work through the programme and make rapid progress in their reading. They are assessed and grouped regularly according to their current ability.
The RWI programme is split into three sets of sounds. Please see the appropriate page on the right to find further information and resources.
Useful websites
Read Write Inc - For more information and ideas for supporting your child, visit the RWI website
Oxford Owl - Visit the Oxford Owl website which has over 100 free Ebooks for to enjoy with your child
Family Learning: Phonics Games - Phonics games will help your child to practise sounding out words, which will help them to read